Primary Wing (Standard I - V)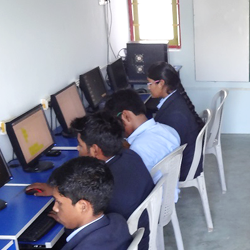 The major goals of primary education are achieving basic literacy and numeracy amongst all pupils, as well as establishing foundations in science, geography, history mathematics and other social sciences.
AIS has well qualified teachers who can speak flawless language and guide the children to uncover their potential. We strictly maintain one teacher for every twenty five children to enhance the learning process.
NCERT books are followed at all levels to ensure maximum accuracy of contents. The additional activities at this stage include: Vocal singing, Painting, Gardening/Farming, Yoga, Public Speaking/Spoken English, Cycling practice, Craft works, Adventure Club, Nature Club. Extra activities (optional) include: Instrumental Music, Dance, Karate, Skating, Horse Riding, and Stone Sculpting.